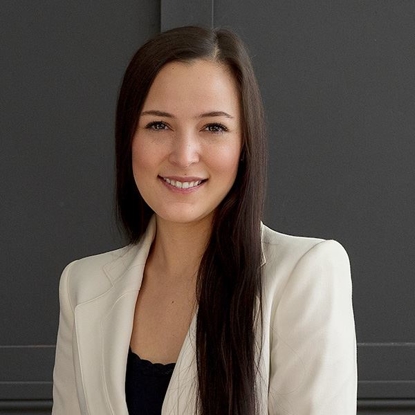 Ashley Spencer
Bio
Nativa de El Paso y orgullosa graduada de la Universidad de Texas en El Paso, la educación de Ashley se tradujo en una pasión por ayudar a otros en su comunidad. Ejerció medicina como Científica de Laboratorio Clínico Certificada en The Hospitals of Providence en todo El Paso antes de cambiar su carrera a la abogacía.
​Mientras asistía a la Escuela de Derecho Thurgood Marshall en Houston, Texas, Ashley fue seleccionada para ser asistente de maestra para ayudar a preparar y enseñar clases a sus colegas. Ashley se graduó en dos años y medio de Thurgood Marshall con la más alta distinción académica de "Summa Cum Laude". Antes de graduarse de la facultad de derecho, Ashley tomó y aprobó el examen de la barra de Texas, lo que la convirtió en una de las pocas estudiantes de su clase en caminar por el escenario de graduación como abogada con licencia.
Ashley prioriza retribuir a la comunidad al ofrecerse como voluntaria en varios lugares para brindar asesoramiento legal sobre diversos problemas de inmigración. Fue oradora invitada en la Ceremonia de Nacionalización de los Servicios de Ciudadanía e Inmigración de EE. UU. en 2019, donde cerca de 1,000 inmigrantes se convirtieron en ciudadanos estadounidenses.
Sus áreas de práctica incluyen Sucesiones/Planificación Patrimonial e Inmigración.
Premios