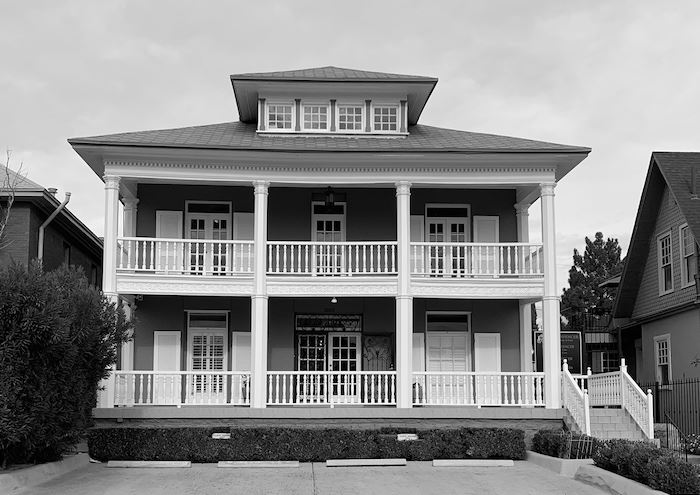 Experienced El Paso Trial Lawyers
Comprehensive Legal Services in West Texas
From navigating the Texas probate process to petitioning for U.S. citizenship to filing a personal injury claim, our passionate legal team at Spencer Trial Attorneys, P.C. has the specialized knowledge and skills you need to be successful in court. With hundreds of cases handled and experience in nationally renowned lawsuits, our trusted legal advocates are a trusted name in El Paso and the surrounding areas.
Compassionate Advocacy You Can Trust
Our family-owned and operated firm was founded in 2018, but our team's commitment to helping others is lifelong. United in an undying passion for law and serving West Texas communities, attorneys Jake and Ashley Spencer established Spencer Trial Attorneys as a husband-and-wife practice after graduating with honors from prestigious universities.

Founding Attorney Ashley Spencer
Also a native El Pasoan, Attorney Ashley Spencer also graduated near the top of her class, earning her J.D. with the highest academic distinction of summa cum laude. Ashley's rich and diverse background in both the medical and legal fields makes her an invaluable resource to her clients in West Texas, where she excels as a respected advocate and community leader. When she isn't bettering the lives of fellow Texans in the courtroom, you can find Ashley giving back to her community through volunteering or traveling as a guest speaker. Her areas of specialty include probate, estate planning, and immigration law.
Founding Attorney Jake Spencer
As a native El Pasoan, Attorney Jake Spencer comes from a long line of lawyers in his family, causing him to develop a passion for law at an early age. While earning his J.D., Jake was selected to represent South Texas in National Advocacy Tournaments, where he had the opportunity to sharpen his exceptional legal skills even more by competing against the top legal institutions in the country. He went on to graduate near the top of his class and quickly accrued various awards and recognition, including being named a "Top 40 under 40" attorney by the American Institute of Trial Lawyers. Thanks to his diverse background, exemplary advocacy skills, and exceptional hands-on experience in a variety of legal practice areas, Jake is proficient in numerous fields and has an especially strong passion for criminal defense and personal injury law.
Get in Touch with Our Trusted El Paso Lawyers
Are you in need of legal assistance in West Texas? Look no further than our experienced El Paso firm. We're available 24/7 and have Spanish-speaking representatives available to best serve you and your loved ones.
Contact us online or call (915) 233-6955 to schedule a virtual or in-person consultation.
"The Real Deal"

This guy is the real deal. His team consisting of him and his paralegal Perla Michel truly care and and are sincerely interested in achieving the best outcome for you.

- Edgar C.

"Highly Recommend"

The response time is excellent and the results are completely satisfactory, I highly recommend them.

- Silvia S.

"Our Life Completely Changed Forever"

We then found Ashley Spencer and our life completely changed forever. Upon meeting Ashley we found her to be incredibly friendly, gregarious, incredibly helpful, and ready to answer all of our questions whenever we had them and she went above and beyond ev

- Viktoria L.

"Couldn't Be More Grateful"

In a short amount, we were able to solve the problem and i couldn't be more grateful for reaching to this place and working with them. Great job done by her!!!

- Rufino A.

"Super Professional"

I highly recommend their work, they are super professional.

- Fabiola C.

"He is Always There for Me"

Jake has been my personal lawyer for the past 3 years no matter the time of the day or the day he is always there for me and family.

- E

"Will Not Hesitate to Call Back"

I felt comfortable speaking with her, will not hesitate to call back and make an appointment with one of the attorneys.

- Sylvia R.

"We are Beyond Happy"

She walked us through every step and made sure we were well-prepared for our interview.

- Alexa G.